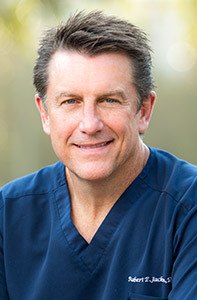 Dr. Robert Jackson is a 1994 graduate of the University of Oklahoma Health Sciences Center and has proudly served the Carrollton community as a general dentist since 1996. During his years in dental school, he studied all aspects of restorative and cosmetic dentistry. He was a member of the honor roll and served as director for the Good Shepherd Mission, which provides free dental care to the indigent population of Oklahoma City.
Dr. Jackson moved to Texas in 1995 with his wife, Susan. He assumed the practice of Dr. Michael Neeley in Carrollton, Texas, in 1996 and has been caring for patients at this office for over 25 years. Dr. Jackson takes immense pride in his dental work and has studied hundreds of hours to perfect his craft. He is a graduate of the Dawson Academy in Florida and is a student of the Seattle Institute.
Dr. Jackson has completed hundreds of hours of continuing education in endodontics, restorative care and cosmetic dentistry to ensure that he provides the most up-to-date patient care.
He and his wife have three daughters, Aryn, a fellow dentist at Jackson Dental; Addyson, a law student at Georgetown Law; and Ainsley, an interactive design student at Savannah College of Art and Design. In his free time, he enjoys traveling, martial arts, landscaping and watching sports. He is member of the member of the American Dental Association®, the Texas Dental Association and the American Academy of Cosmetic Dentistry.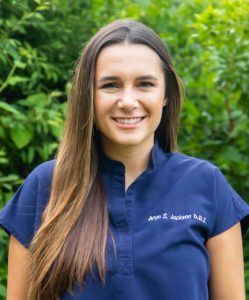 Dr. Aryn Jackson graduated from the University of Texas School of Dentistry in Houston with honors in endodontics. She is board certified in general dentistry by the Texas State Board of Dental Examiners. While in dental school, she served as president of the local Psi Omega chapter and was a recipient of the Digital Dentistry Award. Dr. Jackson was trained in all aspects of general dentistry and is Invisalign® certified. She also has earned continuing certification in same-day crown placement through the Glidewell Institute. Her most rewarding experience in dental school was her involvement in a mission trip to Honduras with her instructors and fellow students, where she provided dental care to those with limited health care access.
Dr. Jackson attended the University of Texas in Austin for her undergraduate degree, where she served as a biochemistry teaching assistant and as a research assistant for projects in human development. Dr. Jackson was a volunteer for Global Medical Missions and completed a mission trip to Nicaragua providing medical and dental care to underserved populations. She studied abroad in Seville, Spain, and was a member of Chi Omega and the UT Pom squad.
Dr. Jackson is a member of the American Dental Association and the Texas Dental Association. She currently resides in the Lower Greenville area of Dallas and enjoys traveling and spending time with her family, including her dad, Dr. Robert Jackson.
Invisalign and the Invisalign logo, among others, are trademarks of Align Technology, Inc., and are registered in the U.S. and other countries.
Meet Our Team
Our dental team is here to help our dentists give you the smile you have always wanted. Our team will work to ensure that you have an outstanding experience at Jackson Dental. We invite you to meet our team members below, and you can call 972-492-1064 for your dental appointment in Carrollton, Texas.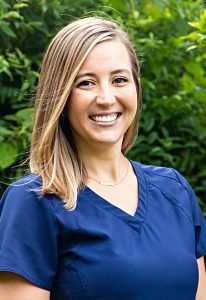 Britney
Registered Dental Hygienist
Britney earned her Bachelor of Science in dental hygiene from Midwestern State University in May of 2010. An Aubrey native, Britney has made it her goal to treat all patients like family, ensuring that everyone is comfortable and relaxed. She stays current on the latest advancements in dentistry by attending many continuing education courses throughout the year and loves sharing her knowledge with her patients. In her spare time, Britney enjoys watching her favorite sports teams, traveling with her husband, Chase, and spending time with their son, Hudson; daughter, Camryn; and family and friends.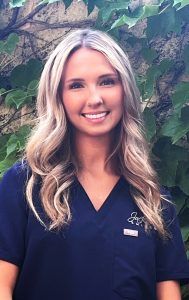 Cameron
REGISTERED DENTAL HYGIENIST
Cameron is a  Registered Dental Hygienist who graduated with honors from Midwestern State University with a bachelor degree in dental hygiene. She is patient-focused, driven to provide a personable experience along with the highest quality of care possible. She enjoys building relationships with her patients and educating them on the importance of their overall oral health. She's a big fan of  traveling as well as spending time with friends and family. "I am excited to have a career that I love and am grateful to be working with such an amazing team at Jackson Dental."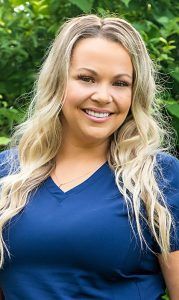 Kendal
Registered Dental Assistant
Kendal joined our team in January 2019 and brought with her more than 15 years of experience as a registered dental assistant. She loves working with patients and assisting them through their dental journeys. Kendal loves working with our team, and she enjoys how Dr. Jackson approaches the care that he gives his patients and the quality treatments he gives. Kendal was born and raised in Homer, Louisiana. She has a precious daughter, Kennedy, and is married to Kevin, her husband of seven years. Outside of work, Kendal loves playing basketball and cheering on her LSU Tigers.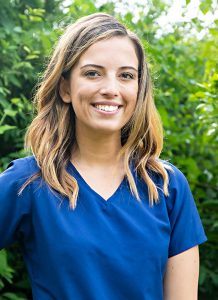 Nikki
Registered Dental Assistant
Nikki joined our team in September of 2020. She began taking classes for dental assisting her senior year of high school and received her RDA license at the age of 17! Her favorite part of working as an assistant is making patients feel comfortable and heard while they are in the chair. Nikki is currently finishing her degree in pre-dental hygiene and is planning to attend hygiene school at Texas Woman's University in Denton. Nikki and her high school sweetheart live in Little Elm with their two fur babies, Walter and Minoux.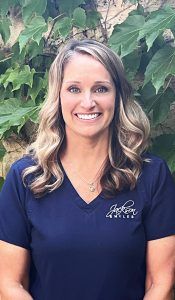 Jeania
REGISTERED DENTAL ASSISTANT
Jeania is a highly experienced dental assistant with more than 15 years in the industry. From orthodontics to implants, she is knowledgeable and ready to assist our dentists. Jeania grew up in a military family and has lived all over the country. Her husband is a proud military veteran as well. They have three children and enjoy traveling and going to concerts!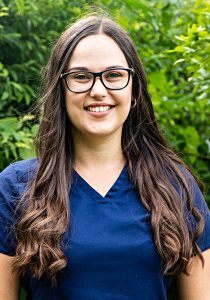 Rachel
Treatment Coordinator/Registered Dental Assistant
Rachel is a 2020 Baylor University honors graduate with a degree in medical anthropology. She originally hails from the Oklahoma City area and recently moved to Dallas. She joined our team in July of 2020. She has a background in pediatric dentistry but has enjoyed the pace of working in a general office. Rachel's main goal is to make each patient feel heard. She is the face that will greet you when you arrive at the office and the voice you will hear when you call to make your appointment!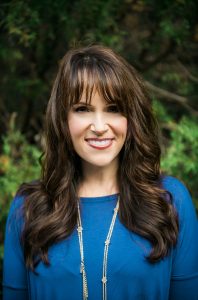 Susan has the pleasure of being Dr. Jackson's wife in her other life! Susan has been in dentistry for more than 25 years and enjoys the challenges it brings to her life. She is a registered dental assistant. Susan has three daughters, Aryn, Addyson and Ainsley. In her spare time, she volunteers and loves to read and travel.